Who We Are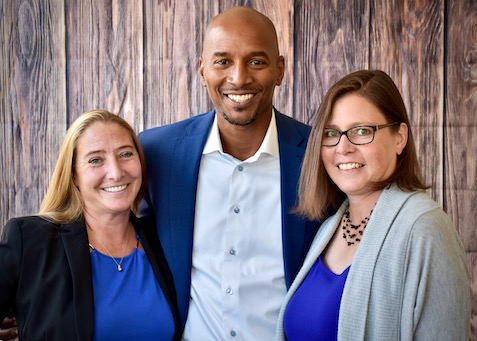 About CLA
It takes a village to raise a child.
At CLA, we live by that every single day. Every student is a family member here. We give our students the same treatment and support we would give our own children, and we're committed in every way to their growth.
In fact, CLA is designed to serve every student that comes through our doors with the best opportunity to graduate. We are committed to more than just the academic success of our students – with our self-paced environment, one-to-one advisory relationships, professional experts, & our passionate, caring teachers, our goal is to help shape our students into successful people.
Since our founding in 1987, we have constantly refined our approach to our students to maximize their potential. We work for their success as if they were our own kids.
If you're looking for a high school with a strong support structure, family environment, small class sizes, and equal opportunity for all students regardless of background, then you should enroll now!
At CLA, you are family.
Students can earn 105 credits during the school year.
We provide extended day learning opportunities for students.
Credit recovery classes are available.
The Village at CLA provides wrap-around services, including fresh food, a clothing boutique, financial advising, workforce readiness classes and assistance, and mental health resources and support.
We are rich in technology.
Students have multiple chances for academic success.
Contemporary Learning Academy is conveniently located near public transportation through multiple buses (0 & 6) and via light rail.
Classroom Support
Small Class sizes (12:1 Student/Teacher ratio)
Advisory teacher for every student
Safe and supportive learning environment
Tutorial support of Academic classes and activities
Counselor, Social Worker, Psychologist and Nurse
Breakfast and Lunch provided
RTD Bus passes available